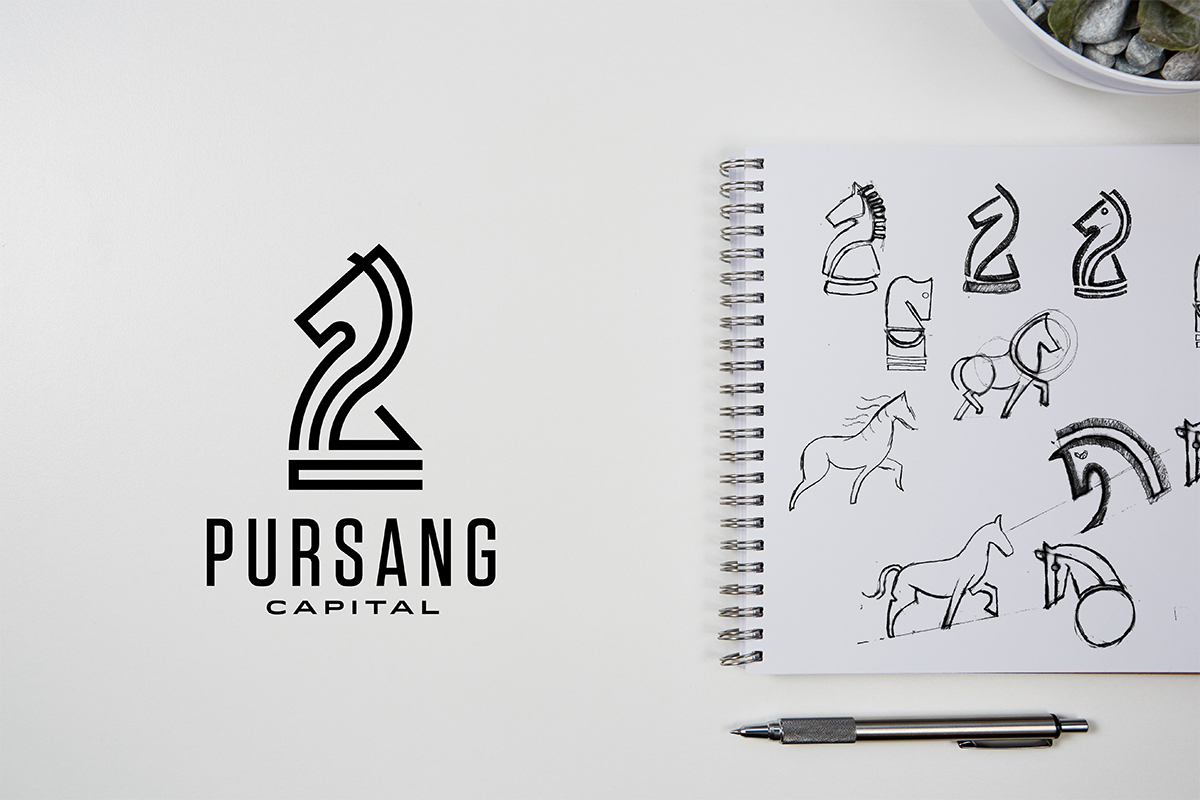 Integrity, Competence, Quality
Pursang Capital, a financing and fund-raising organization that supports real estate development and investments, does not compromise their values in the name of higher short term returns. I was tasked with creating a logo that reflected their values and mission.
In the research phase of the brand development process, I discovered that Pursang comes from the French word "pur sang" meaning "Pure Blood". Inspired, I dug deeper and landed on the concept of a thoroughbred, which explores themes of quality, training and skill.
I built a brand mark, a stylized knight chess piece, to showcase the firm's promise of being a firm of integrity who are deliberate and strategic in their investments. A noble mark of distinction, the horse, or thoroughbred, is a recognizable symbol that embodies the skill, competence and quality Pursang Capital provides its clients.