First Things First
When Opaa! Food Management, Inc. relocated their corporate headquarters, they partnered with Lawrence Group to design a workplace that would enhance their brand and attract new talent to the firm.
Before any design work could begin, we needed a graphics plan. After discussing budget and brand goals with Opaa!, I developed a graphics plan for the office that served as our guide throughout the design process.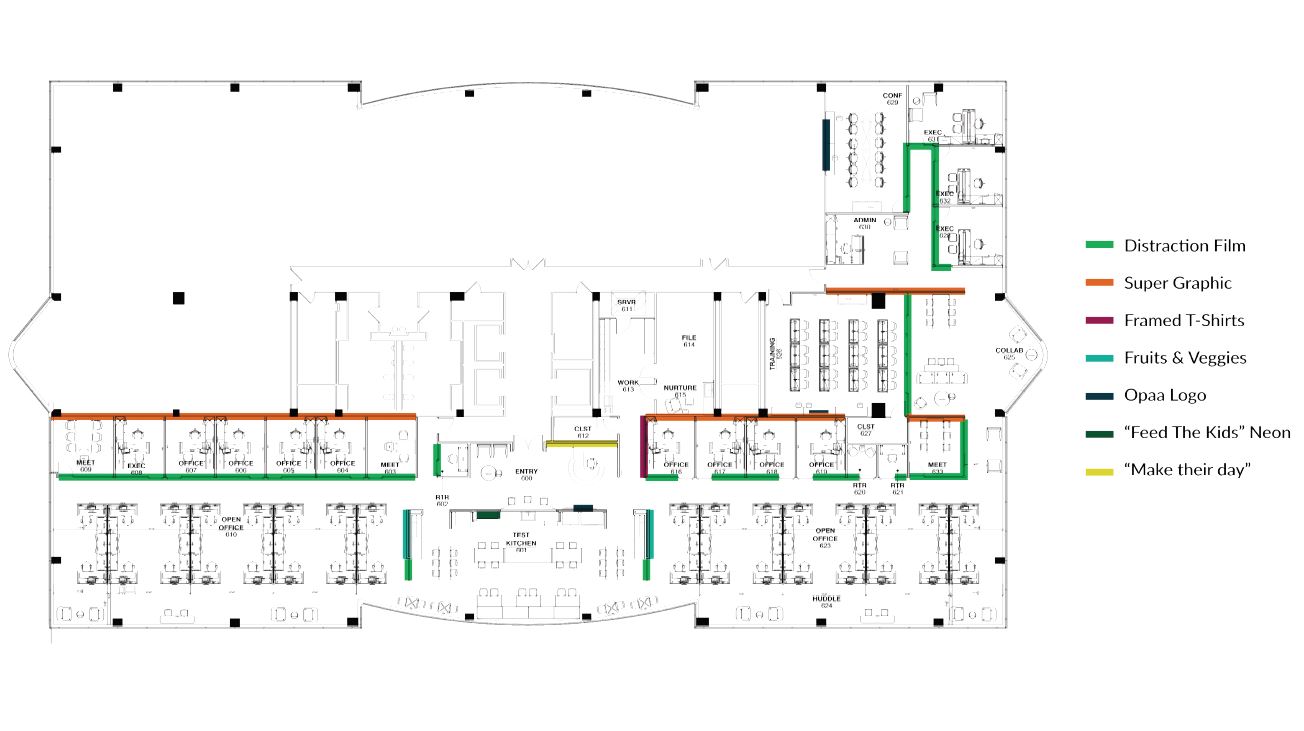 Integrating Brand and Space
Since 1978, Opaa! Food Management has delivered fresh, tasty, and nutritious food choices at an exceptional value to American K-12 school children.
After taking a deep dive into Opaa's marketing materials and messaging, and talking with the the firm's staff it became clear that food and kids are at the center of everything they do.
My design goals for the space were to put these core brand themes front and center. By creating an energetic and engaging environment that integrated Oppa's brand and values into the space, Oppa's new workplace appeals to a younger generation of potential employees that the firm hopes to tap into while helping to retain and inpsire existing employees.
Bringing the Project to Life
Once the project was completed, I created a short marketing video that we used to promote the space and the work we had done for Oppa! via social media.
With the goals of bringing flexibility, functionality and brand integration to the firm's new headquarters, Lawrence Group designed a collaborative space that is a true reflection of Opaa's values, mission and culture.
Unused Conceptual Design Concept
Unused Conceptual Design Concept