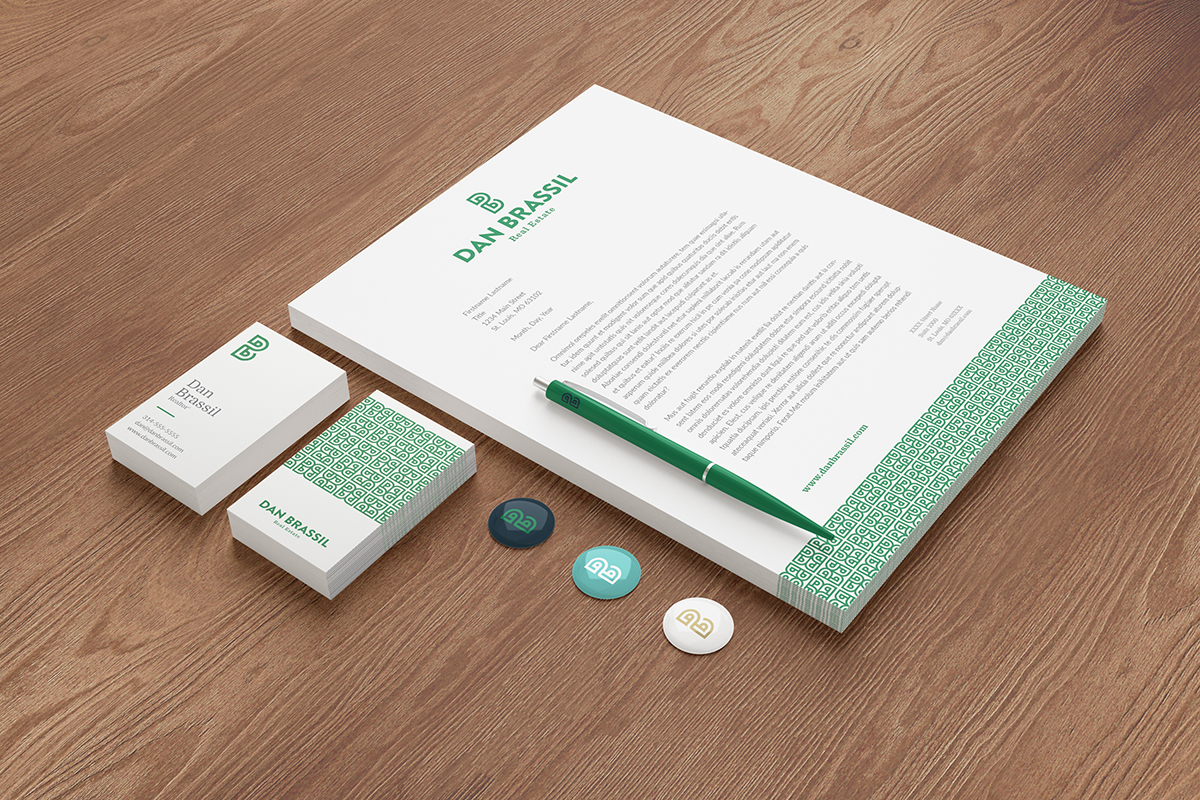 Standing Out from the Pack
While the real estate process seems straightforward, it is often a confusing journey full of twists and turns. For Dan Brassil's new identity, I wanted to play off of this idea and his ability to make sense of the home buying & selling process.
The winding path that forms the letter "B" in Dan's logo illustrates the twists and turns involved in the home buying/selling process. Upon closer inspection, the viewer discovers a capital "D" and a lower case "b" incorporated into the mark, a nod to how Dan Brassil is ever present during this complex journey, ensuring the success of his clients.
By visualizing the circuitous journey of real estate, and Dan's ability to make sense of the process, I developed a modern and compelling identity system that appeals to Dan's target market and differentiates him from other realtors in the St. Louis region.