Enhancing the Guest Experience
When SSM Health St. Mary's Hospital made the decision to renovate & reinvent their dining facility into The Bread Basket Café, they turned to Lawrence Group's interiors and graphics departments to design a relaxing and welcoming gathering place that enhanced the guest experience and showcased the SSM's mission and history.
Helping guests locate the café was our first priority. I designed a custom wall installation that incorporated wayfinding elements to direct visitors down a long entrance corridor. The installation also tells the story of Mother Mary Odilia Berger, founder of SSM, and the bread basket she carried to deliver supplies to St. Louis' less fortunate.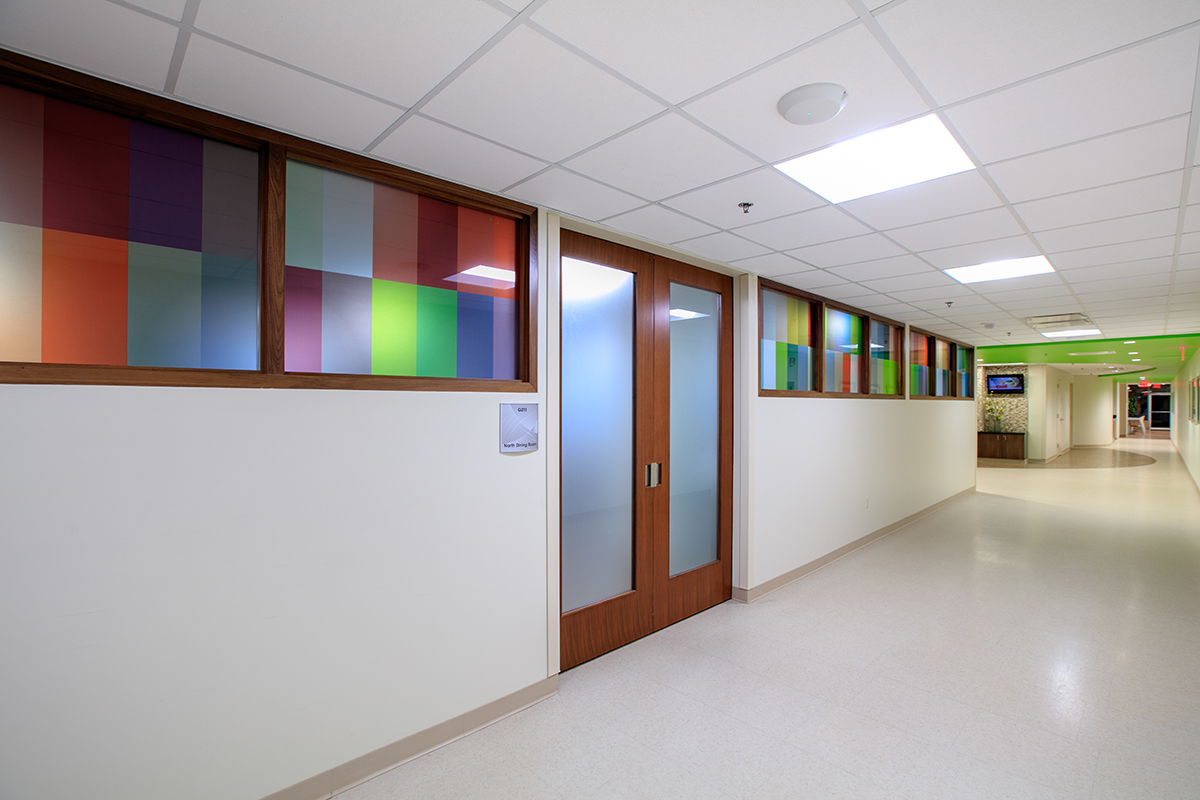 Colorful window film with a custom pattern provides privacy to a smaller, separate dining facility in the entrance corridor.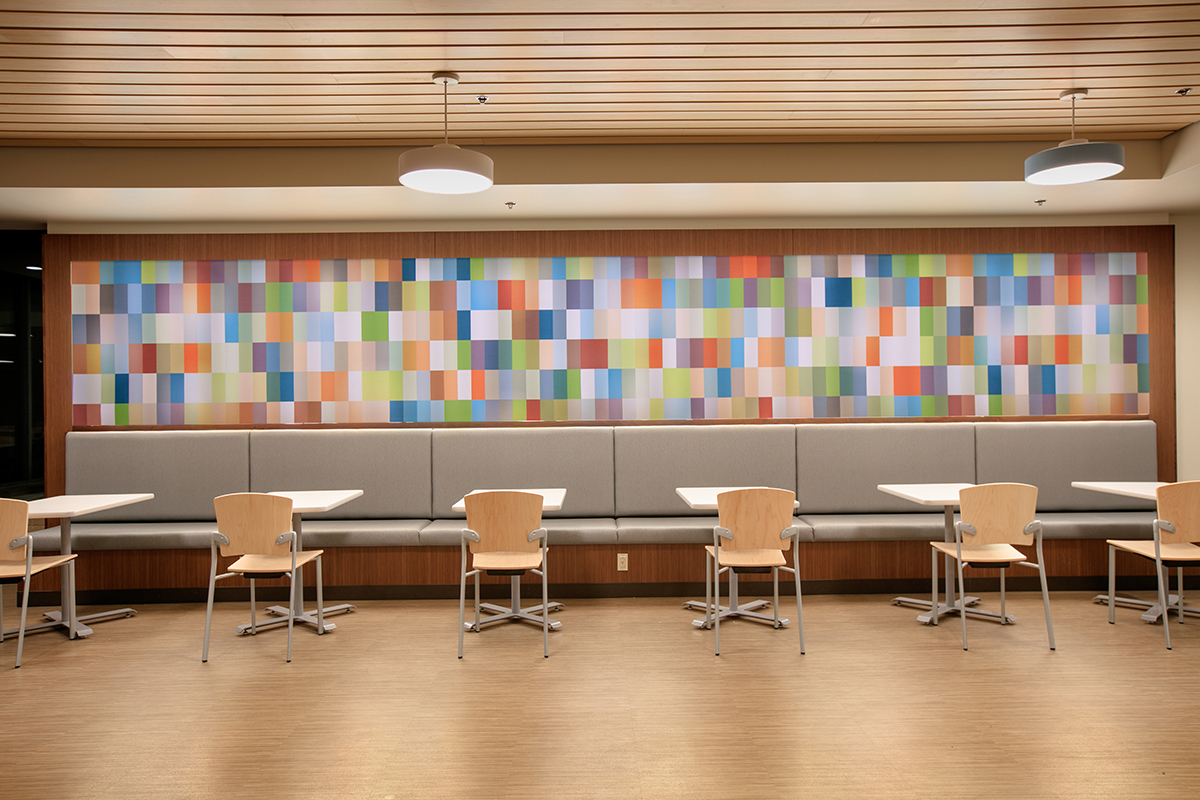 The same custom designed pattern used in the corridor is the centerpiece of the main dining area inside the café. The colorful pattern was printed onto fabric then backlit allowing the pattern to softly glow.
I also designed a unique aluminum and glass wall sculpture inspired by the metal art pieces found in the hospital's main entry and lobby which were designed by the late Brother Mel Meyer.
Using colorful graphics and custom designed art pieces, our team created a warm, comforting space that enhances the guest experience and connects visitors with SSM's mission and history.